Select a Date
$27

Merrill Auditorium

$27 – $89

Merrill Auditorium

$27 – $89

Merrill Auditorium

$27 – $89

Merrill Auditorium

$27 – $89

Merrill Auditorium

$27 – $89

Merrill Auditorium

$27 – $89

Merrill Auditorium

$27 – $89

Merrill Auditorium

2PM

Family-Friendly: 60 minutes

$27 – $89

Merrill Auditorium

$27 – $89

Merrill Auditorium

$27 – $89

Merrill Auditorium

$27 – $89

Merrill Auditorium
Enjoy this cherished Maine holiday tradition (now in its 44th year!) Join your Portland Symphony to celebrate the season with Christmas classics new and old – including the beloved "Sleigh Ride"!
Eckart Preu, Music Director
James Kennerley, organ
Magic of Christmas Chorus
Susie Pepper, vocals
Leon Griesbach, vocals
PSO Children's Chorus*
Program:
Leroy Anderson | A Christmas Festival
Leontovych arr. Naughtin | Carol of the Bells
Guaraldi arr. Naughtin | Christmas Time is Here
Faith Hill arr. Hansen     | "Where Are You Christmas?" from Dr. Seuss' How the Grinch Stole Christmas
Michael W. Smith arr. Hansen | Christmas Day
Con Fullam orch. by Eastburn | The Maine Christmas Song
Handel | "Hallelujah Chorus" from Messiah
Lucas Richman | Hanukkah Festival Overture
Danny Elfman | Nightmare Before Christmas
David Foster and Linda Thompson-Jennfer arr. McKenzie | Grown Up Christmas List
David Foster and Kirk Franklin arr. Hansen (As performed by Josh Groban and Faith Hill) | The First Noel
Anderson | Sleigh Ride
Arr. Finnegan | Christmas Sing-Along
*Will not perform on Friday, December 8th at 2pm or Friday, December 15th at 2pm.
ADULT, SENIOR 65+, and CHILD & STUDENT prices are available online for this event.
GROUP 10+ is available via phone & in-person only.
Ticket prices include a per ticket service fee, varying from $3 – $10 depending on ticket price.
December 8 – 17, 2023
Tickets
$89 / $73 / $71 / $61 / $59 / $48 / $47 / $27
*before fees
Special performances
Friday 12/8 2pm PREVIEW
Saturday 12/16 2pm FAMILY FRIENDLY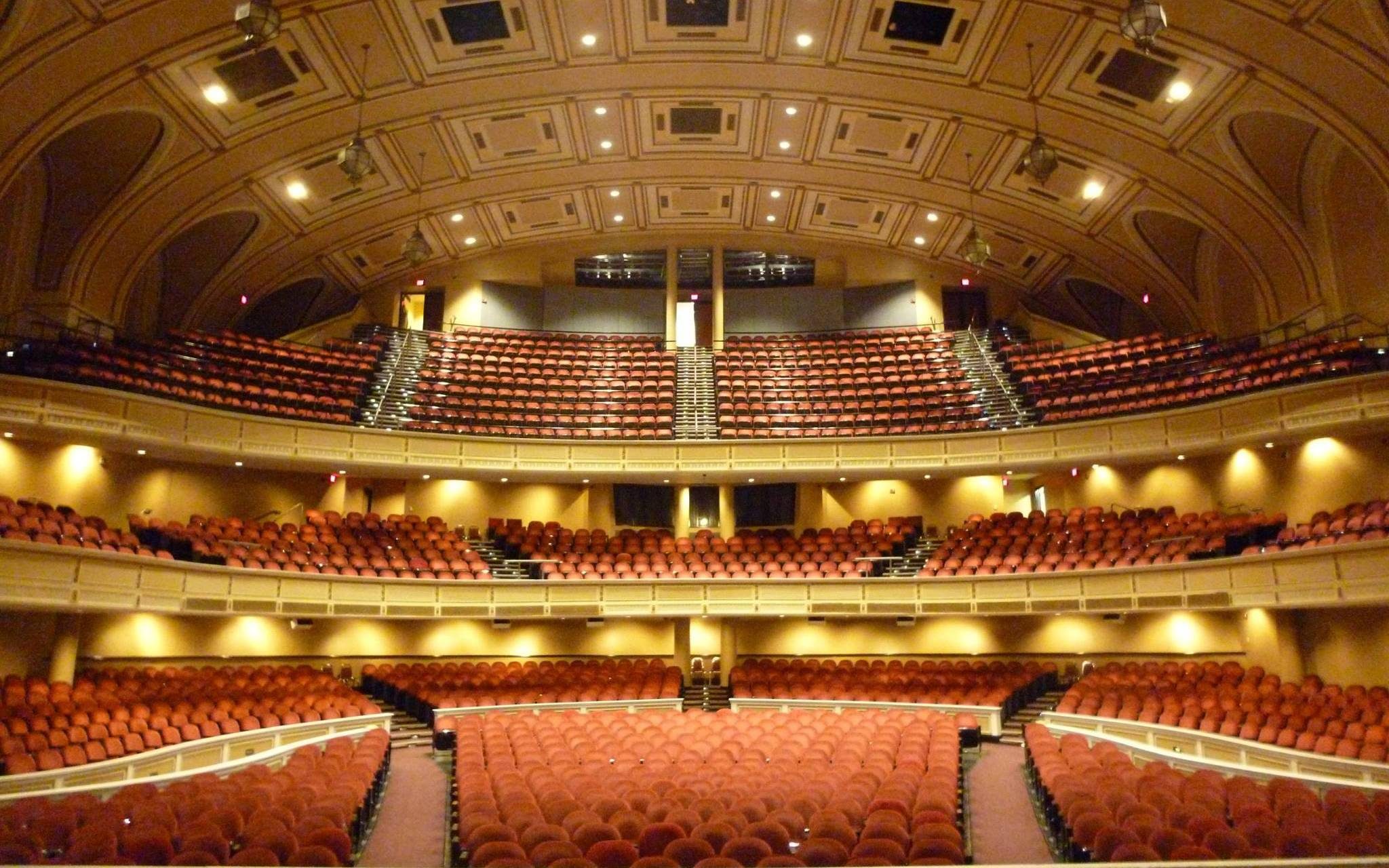 merrill
auditorium
A beautifully restored 1,900-seat performance venue, this majestic hall is one of the gems of Portland's downtown Arts District and close to plenty of restaurants to grab a bite before the show.
Merrill Auditorium is owned and operated by the City of Portland.
Plan your visit
Address
Merrill Auditorium
20 Myrtle Street
Portland, ME 04101
Wheelchair Accessible
Assisted Listening Devices
Concessions
Nearby Parking
Security Check
Accessibility
Information
How can I purchase accessible tickets to performances?
What types of accessible seating do you offer?
How soon before the performance should I purchase accessible seating?
What services are offered for the hearing impaired?
Are the bathrooms at Merrill wheelchair accessible?
Is there an elevator at Merrill?
Is there Accessible Parking at Merrill?
Are service animals allowed at Merrill?
What if I have questions at Merrill on the night of the show?
Portland Symphony Orchestra Subscription
Compose your own
Flexible Package of 3 of more PSO Events
Ways to
Save
Find out more about all the great deals that are offered through options such as Packages, Group Sales, Ovations Membership, and more!