Local Mainers are Home for the Holidays! Benefitting the Maine Jazz Camp.
Specific performers will be announced closer to the dates.
ADULT and CHILD & STUDENT prices are available online for this event. Ticket prices include a per ticket service fee, varying from $2 – $5 depending on ticket price.
December 27 – 29, 2023
Tickets
$24
*before fees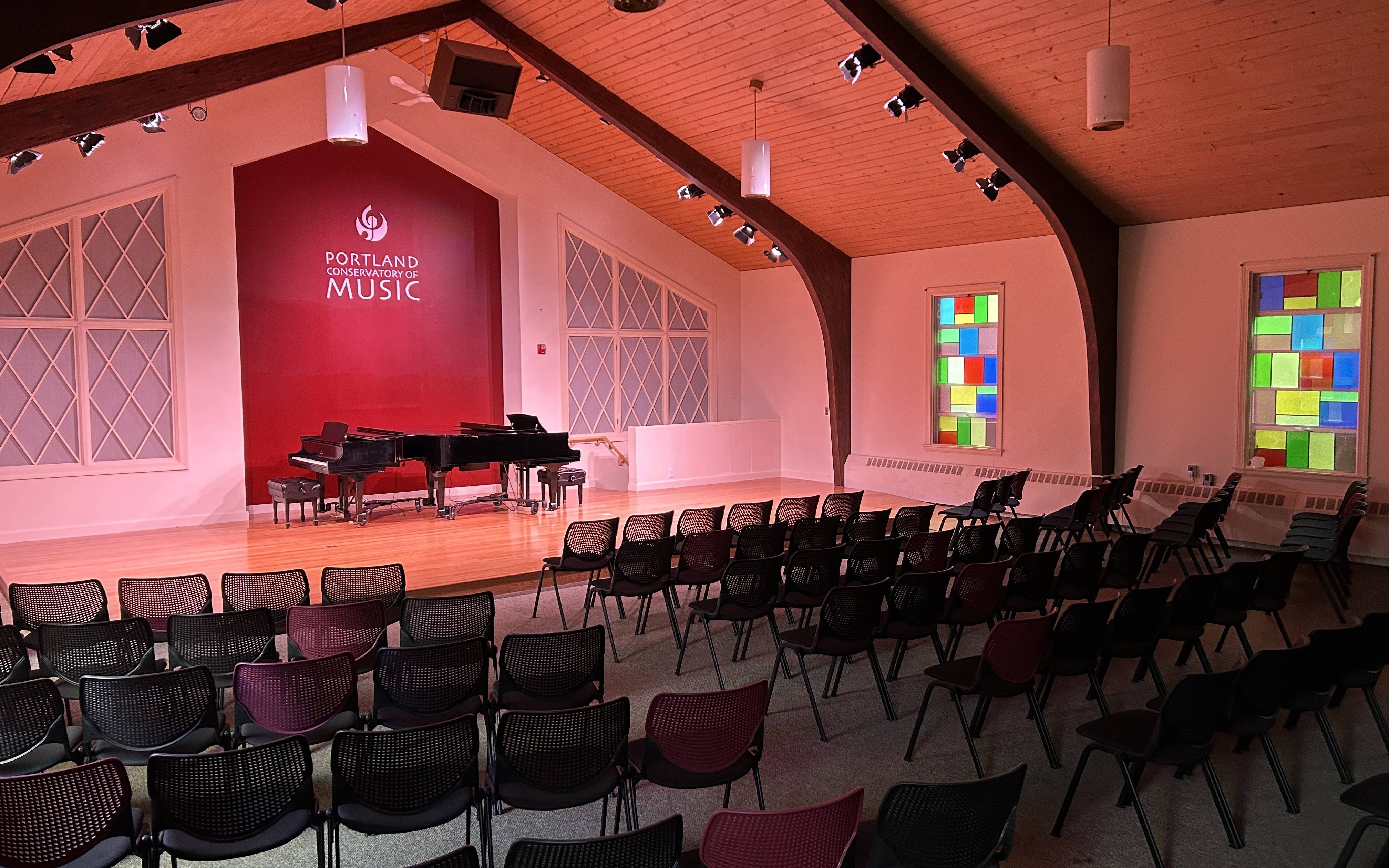 portland
conservatory of
music
This newly renovated space at 28 Neal St in Portland's idyllic West End features a stage constructed out of the pews originally housed in the former church's space at PCM. The performance space now seats approximately 150.
Plan your visit
Address
28 Neal Street
Portland, ME, 04102
Wheelchair Accessible
Venue Parking
Portland Conservatory of Music Subscription
Dimensions in Jazz
Buy 4 of more DIJ Events for only $15 per ticket!*
*Plus service fees
Ways to
Save
Find out more about all the great deals that are offered through options such as Packages, Group Sales, Ovations Membership, and more!