Select a Date
$20

State Theatre

$20 – $65

State Theatre
Palaver Strings joins forces with contemporary dance collective, little house dance, to present Noisefloor an immersive physical, visual, and musical experience with the performers activating the stage as well as the space surrounding it. In this interdisciplinary performance for twelve musicians and seven dancers with a new composition by Courtney Swain, Noisefloor fully integrates the media of music and dance, involving choreographers in the process of music composition and the musicians in the dancers' movement language. A unique theatrical perspective, utilizing the audience's entire audio-visual field where audience members are seated around the theatre in an intentional way, Noisefloor explores the subjectivity of human reality, including but not limited to visual and auditory perception, the "field" of our lived experience—culture, objects, people, behaviors, thoughts and images.
ADULT, SENIOR 65+, CHILD & STUDENT DEAL prices are available for this event online.
MEMBER pricing is available online when logged onto an account with an active Membership.
GROUPS 10+ are available via phone and in person.
Ticket prices include a per ticket service fee, varying from $2 – $11 depending on ticket price.
December 6 – 7, 2023
Tickets
$65 / $20
*before fees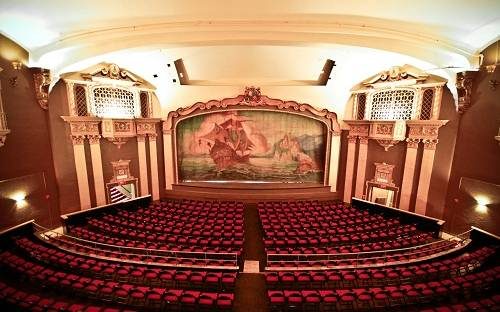 State
theatre
An iconic 1,870-seat concert venue located in downtown Portland, featuring a combination of Moorish and Art Deco architecture and state-of-the-art audio and lighting systems. State Theatre plays host to a wide variety of bands and artists.
Plan your visit
Address
609 Congress Street
Portland, ME, 04101
Wheelchair Accessible
Assisted Listening Devices
Concessions
Bar
Nearby Parking
Security Check
Ways to
Save
Find out more about all the great deals that are offered through options such as Packages, Group Sales, Ovations Membership, and more!

Portland Ovations Package
Choose 4
Buy 4 or more Portland Ovations performances to save 10%