Jazz giant, trumpeter Wynton Marsalis leads the illustrious Jazz at Lincoln Center Orchestra, a 15-piece ensemble of virtuosos credited for re-imagining and contemporizing the notion of the "big band." Simultaneously honoring the rich heritage of Duke Ellington, Count Basie, Louis Armstrong, Thelonious Monk and others while debuting a stunning variety of commissions from illustrious names, Jazz at Lincoln Center Orchestra performs a vast repertoire, from rare historic compositions to unique arrangements to newly commissioned works. No one swings like the exciting and charismatic players of Jazz at Lincoln Center Orchestra.
ADULT, SENIOR 65+, CHILD & STUDENT w/ID prices are available for this event online.
MEMBER pricing is available online when logged onto an account with an active Membership.
GROUPS 10+ are available via phone and in person.
Ticket prices include a per ticket service fee, varying from $2 – $9 depending on ticket price.
Thursday, February 15, 2024 7PM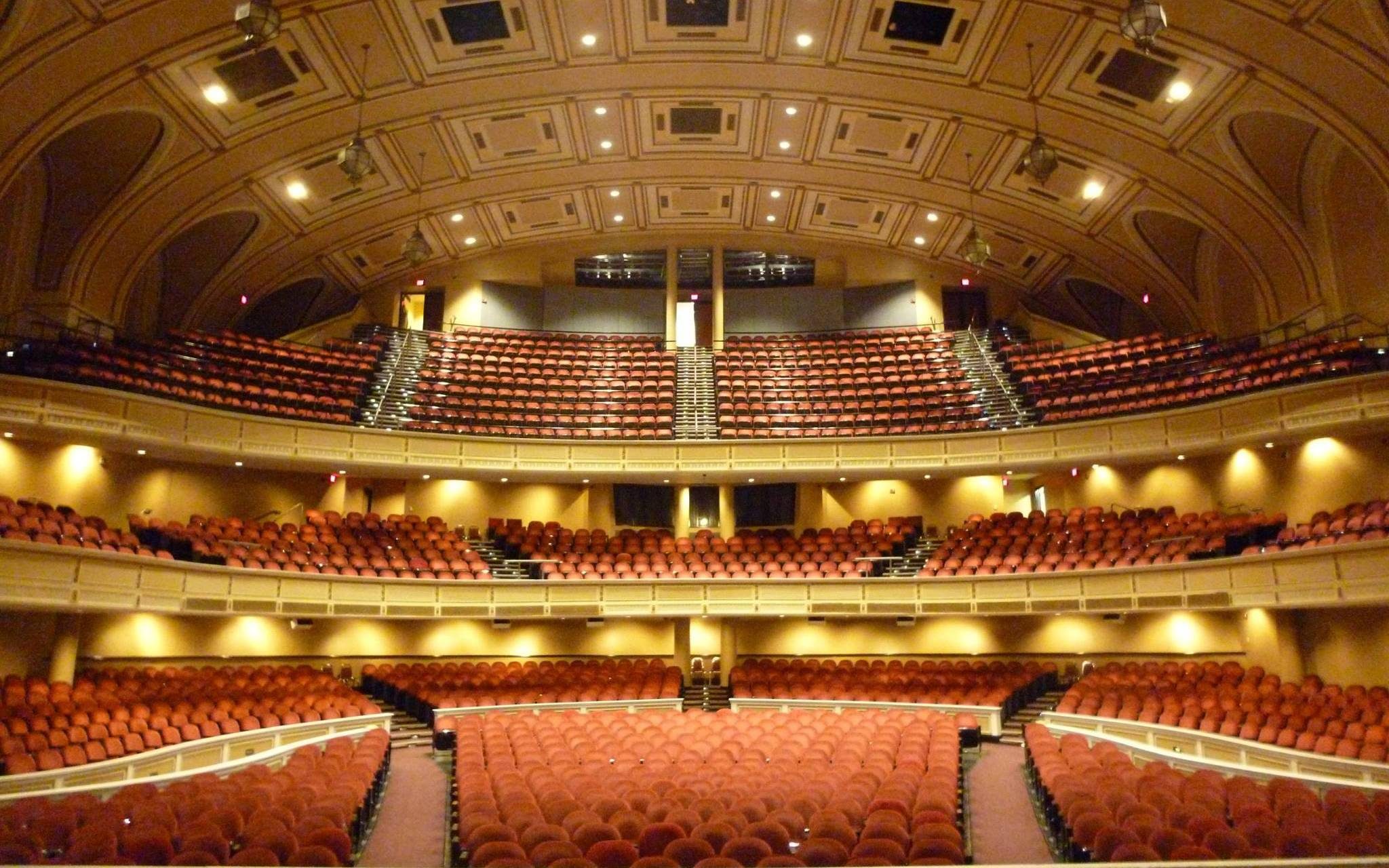 merrill
auditorium
A beautifully restored 1,900-seat performance venue, this majestic hall is one of the gems of Portland's downtown Arts District and close to plenty of restaurants to grab a bite before the show.
Merrill Auditorium is owned and operated by the City of Portland.
Plan your visit
Address
Merrill Auditorium
20 Myrtle Street
Portland, ME 04101
Wheelchair Accessible
Assisted Listening Devices
Concessions
Nearby Parking
Security Check
Accessibility
Information
How can I purchase accessible tickets to performances?
What types of accessible seating do you offer?
How soon before the performance should I purchase accessible seating?
What services are offered for the hearing impaired?
Are the bathrooms at Merrill wheelchair accessible?
Is there an elevator at Merrill?
Is there Accessible Parking at Merrill?
Are service animals allowed at Merrill?
What if I have questions at Merrill on the night of the show?

Portland Ovations Package
Choose 4
Buy 4 or more Portland Ovations performances to save 10%
Ways to
Save
Find out more about all the great deals that are offered through options such as Packages, Group Sales, Ovations Membership, and more!